Some things are just a natural fit.
February 17 to 23 is Random Acts of Kindness Week: a time when we're all encouraged to do kind things for others. Spontaneity is encouraged: there should be no reward or ulterior motive. It's simply about doing something unexpected and kind, and feeling good about making our communities a little better.
We create a lot of our own kindness initiatives every year at MetCredit. We do blood drives, where employees receive a paid day off for donating blood. We are longtime sponsors of Kidsport Canada, helping less fortunate young Canadians get involved in sporting activities. Last Christmas we donated to Toys for Tots, as well as to homeless families and youth shelters in Vancouver and Toronto. It never stops, and I love it.
Kindness in
words

creates confidence.
Kindness in

thinking

creates profoundness.
Kindness in

giving

creates love.
—Lao Tzu

These things are probably not what many people think of when they imagine the culture at a national collection agency. And quite frankly, it's not an industry norm.

I love that too.

When MetCredit team members describe their jobs, they speak very little about the difficult parts. Check out the unscripted videos. What they experience on a daily basis is helping people. To get their finances together, to get out of debt, to have a plan. That's what floats our boat, and it's deeply embedded in our culture.
So it's not unusual to see the type of acts our teams displayed last week: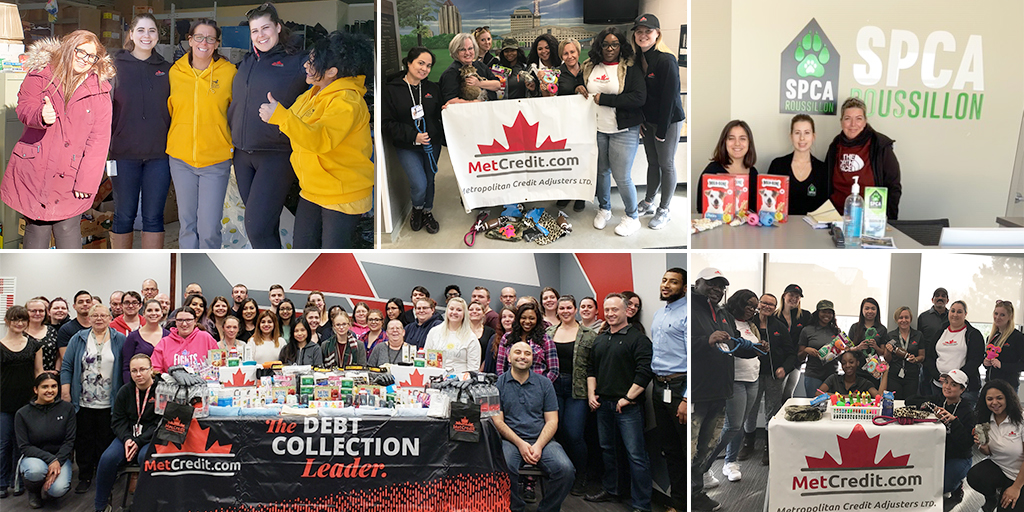 Perhaps far from unusual, and not entirely random, but I love these people for taking initiative and participating with enthusiasm and passion. They love their jobs as well as their communities. And the kindness? It's a part of what we do.
I encourage everyone to find ways to make acts of kindness an everyday thing. Support colleagues, teams and friends, and lead by example by thinking in terms of doing good and helping others. When kindness is a regular part of your values and embedded in your culture, great things follow—both random and intentional.