With MetCredit's VP Business Development Dave Hopkyns on his regular northern Canada tour for client visits as well as the Opportunities North conference, I found myself reflecting on what the north means to me. And in fact, it means a lot.
My own history collecting debt in Canada's northern territories goes back more than 20 years.
One of my first assignments as a young collector was the Northwestel portfolio. The biggest telecommunications provider in the north, serving the Northwest Territories, Yukon, Nunavut and northern BC, Northwestel had been an important MetCredit client since 1974.
To call it a tough account would be a massive understatement. No other collection agency had been successful at collecting in such a vast, culturally unique region. They simply couldn't get paid, and did not know why.
It took a different kind of thinking to succeed. This wasn't Vancouver or Toronto.
MetCredit's core value of respect for the individual was the key ingredient. And often it took going the extra mile – or thousand miles – to collect in the north.
The most enjoyable part of my career was finding jobs for the unemployed northern debtors, helping them overcome current barriers and begin in a new direction. Back then, the big employers (other than the mines) were the Northern Transportation Company in Hay River, RTL Robinson in Yellowknife, The Gruben Family in Inuvik/Tuktoyaktuk, and for summer work the Yukon government's Highways Department. Oftentimes the right connection and a few motivational words could set a person on an entirely new trajectory.
I learned that collecting debt meant more than a commission or a quota. Done right, it could help both the creditor and the debtor. It started with identifying the root problem and brainstorming all the options, something many northern people had never been taught. These are proud and indomitable folks: ultimatums have no meaning, but presented with a challenge and the right tools, there is absolutely no stopping them.
Jobs are springboards to success. And on multiple occasions, MetCredit has employed the children of our clients while attending post-secondary education in Edmonton. Finding creative solutions is 90% of our work, and we are constantly seeing the positive downstream results.
Here are a few of MetCredit's valued northern clients:
We've also been helping banks, retail and commercial clients collect debt in Canada's northern territories for four decades. MetCredit truly has a special relationship with the north.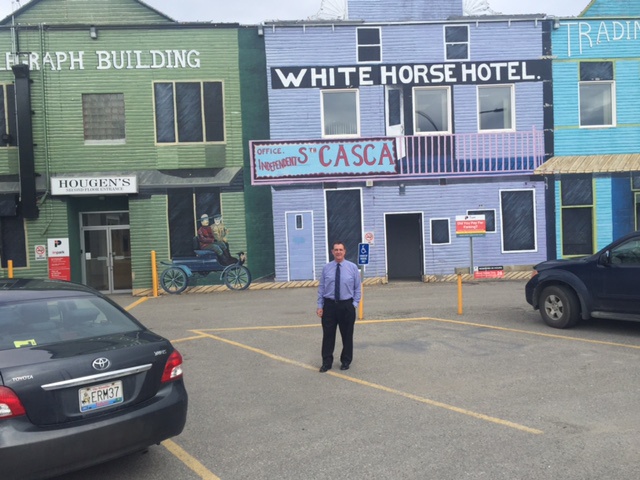 And that's why our connections are so valuable. As my colleague David begins the Opportunities North conference in Yellowknife today, fresh from servicing clients in Whitehorse, Yukon, he will undoubtedly be touched by encounters with many bright and inspiring people.
And he'll have no shortage of reminders why MetCredit is so closely connected to Canada's north.
For debt collection in the Yukon, Northwest Territories, Nunavut, or elsewhere – reach out to me any time. Or download my 10 Debt Collection Pro Tips below to get started on your own.