Not long ago, what people did personally or professionally was easily managed within their inner circles. Our lives were as private as we wanted and maintaining our brand reputations was pretty simple. Even big brands could afford to burn through a certain number of unhappy customers, so long as they were constantly acquiring new ones.
Like it or not, times have changed. More than ever, consumers are empowered to shine the light on companies that fail to uphold their brand promise or whose actions don't support that promise. This includes company representatives, such as some debt collection agencies, whose actions should reflect your values and uphold your brand reputation.
We know there isn't much that can't be shared online quickly and broadly. Social media—and rating services like Yelp, TripAdvisor, Facebook and Google, have smashed down the privacy doors forever. This means business owners and leaders can no longer passively manage our brand reputations because, whether we are aware or not, our reputation can be tarnished faster than it was polished.
So, what do you do if your brand reputation is attacked? Here are some considerations and actions that should help.
Where do You Rank?
When's the last time you did an online search for your company? A search will uncover the top-ranked results, and you can quickly see whether that information is good news or bad news for your brand reputation. Feeling brave? Start with "(Your Company Name) Reviews".
Ask for Reviews.
Counter negative comments with legitimate positive reviews. Share these on your website, and on various platforms from Google to Glassdoor (the latter being a website that manages online employee complaints and reviews—have a look how we manage ours). Left unattended, Google, Yelp or GlassDoor can become a conduit to a miserable but vocal minority. Oftentimes, highly satisfied clients or employees don't often step up and write a positive review unless prompted. Never be shy to ask for a review from a happy customer, because although delighted patrons often say nothing online, the reviews that get attention can be anything but flattering.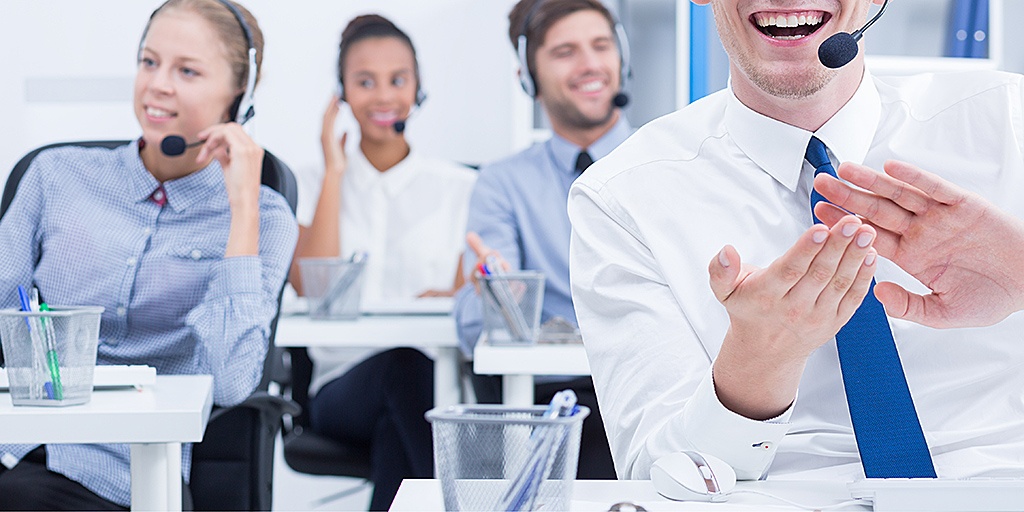 Engage in the Conversation.
Social media is a prime place for people to look for information about you or your company. Think Facebook, LinkedIn, Pinterest, YouTube, Twitter, as well as SnapChat and emerging platforms. You need to have the accounts, own a consistent handle, and be active with it. Neglecting social media discussions and feedback can become a serious liability to your brand reputation. Without activity, your social media accounts can quickly be outranked by negative reviews and comments. My team and I are constantly monitoring and responding to comments, and Facebook has become an important customer service tool. When millennials are unhappy, they hit social media. Anyone who advises you to control the conversation is full of beans: you need to be the most proactive and positive member of it.
Walk Your Talk.
Something of enormous value to my online brand reputation is this blog. It not only educates our clients, but also improves MetCredit's authority and customer trust in us. Even though I've worked hard to develop a reputation as a fair and honest professional in the credit realm, just a few undetected knee-jerk reviews could seriously damage our brand reputation. (When you make literally thousands of collection calls a day, it's going to happen.) We respond to all reviews, and I proactively invite unhappy ones to contact me directly. We take ownership of mistakes and consistently demonstrate that we care.
Be Vigilant About Your Reputation.
Set up a Google Alert account that lets you track important terms (such as your business and personal names as well as trademarks and key individuals). I've been doing this for years. The system will notify you when a specified keyword pops up on the news, blog post or elsewhere online. It's free and an easy way to monitor your keywords, and you decide how frequently you want to be notified—helpful if your brand is in the news all the time. Use social monitoring tools like Hootsuite or Hubspot to track mentions and stay on top of social conversations—including support and attacks—on your brand.
Partner Up Wisely.
Any business partnership brings an element of reputational risk. And the debt collection partner you choose can have a disproportionate impact on your brand reputation. Sure, the distance created by an independent third-party collection company can take some heat off your brand, as long as the agency does a great job on your behalf. But the customer will often hold your company to account if you choose unwisely.
Think about it: you're trusting a collection agency to interact directly with your customers, putting them on the spot in what can sometimes be tense circumstances. You are out of the picture, focusing on making money again. But you are still connected to the indebted customer, and so is your brand. A big part of our role at MetCredit is managing those client relationships, with deep respect for the brands with which we are trusted. Our methods are constructive and solution-oriented. And it works: we've been safeguarding many brand names that are household words, including retail giants as well as some of the country's best-known telecommunications providers and large financial institutions. One of Canada's big banks has relied on our stewardship of its brand continuously since 1974—our second year in business—an incomparable record of continuity. Choose your business partners carefully, especially those entrusted with your client list.
Listen.
In my line of business, I've accepted that people may take to social forums to share their frustrations about me or my company. I've found that listening, being flexible and coming up with creative ways to work with a customer can go a long way to diffusing a potentially negative situation.
This is where MetCredit's expertise in helping customers in default find solutions goes a long way in helping our clients—you—maintain your valuable brand reputation.
My strongest advice:
Seek the help of other professionals who are experts in various fields, from legal services and accounting to marketing and debt collection. You have a business to run, and that's where your most valuable expertise lies. Dealing with delinquent accounts or trying to develop a plan that will stand against any attacks on your brand is a distracting drain on your resources and time. You are a professional in your industry—don't hesitate to bring on experts whose talents will help in managing your brand reputation.
Need help choosing the best Canadian collection agency for your business with an eye to managing your brand reputation? Send me your questions any time, or use the button below to download my free guide.